17-th International School-Conference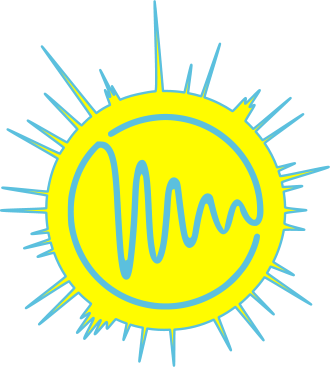 Spinus 2020
Magnetic resonance and its applications
St. Petersburg, Russia
March 29 — April 3, 2020
Dear Colleagues,
With great regret we came to the conclusion that due to the spread of COVID-19 infection the holding of Spinus 2020 Conferеnce in the usual format is now impossible. The number of infected in Russia is low but because of the quarantine measures on the boards no one can guarantee that you can freely enter Russia even if you have the valid Russian visa. New entry restrictions may be imposed at any time. We apologise for any inconvenience or loss of visa fees/booking costs.
We would like to draw your attention that if you are still planning to visit Russia this is your personal decision and you personal responsibility. We would be glad to welcome you in St.Petersburg but the Organizing Committee can't help you with covering unexpected expences or administrative issues.
At the same time we are planned to provide an opportunity for foreign participants to make their presentations via the Internet. We would be grateful if you would consider the possibility to give your lecture in this manner. Feel you free to contact us if you have any questions.
Kind regards, Organizing committee Spinus-2020
Abstract submission
DOC-formatted abstracts up to 3 pages (including tables and figures) according to the conference template should be uploaded to participant account until the 1 of March, 2020.
Please note that abstracts will be published only after fee payment.
All accepted abstracts will be placed in Russian Science Citation Index and be available on the www.elibrary.ru
Paper submission
Selected participant's papers will be published in a special issue of Applied Magnetic Resonance Journal with the standard reviewing process (indexed by Web of Science and Scopus). The journal site: http://www.springer.com...
Registration fee
The registration fee is 13 000 RUB (≈175 €) for active participants and 6 300 rub. (≈85 €) for young scientists (students and PhD students) and accompanying persons. For Russian citizen the fee is 4 000 RUB and 2 000 RUB correspondently.
Registration fees include visa issuing support, organization costs, Spinus materials, welcome-party, coffee breaks, transportation in the days of arrival and departure and heartful ambience.
About Spinus
Spinus Conference is the platform for young scientists to learn and discuss of actual magnetic resonance methods and techniques.
It is a good place to share any kind of research ideas and enrich knowledge in adjacent fields.
The number of participants is limited by 200 persons including 120 young participants (students and scientists under 35 years old).
Scope
Computational and theoretical approaches for solving of fundamental and applied problems in physics, chemistry, medicine and biology.
Modern trends in NMR, EPR and NQR
Magnetic resonance for fundamental science
Magnetic resonance imaging
Computer Modeling
Earth's field NMR
Magnetic resonance in industry
Related areas
Scientific Adviser
Vladimir Chizhik, Honored Scientist of Russia, prof., SPbU
Program Committee
Balevicius V. Professor, Vilnius, Lithuania
C. Cabal Professor, Havana University, Cuba.
Chizhik V.I. Professor, St. Petersburg State University, St. Petersburg, Russia
Dvinskikh S.V. Professor, Royal Institute of Technology, Stockholm, Sweden
Fraissard J. Professor, University Pierre and Marie Curie, Paris, France
Grunin L.Yu Associate Professor, CEO, Resonance Systems, Russia
Lahderanta E. Professor, Lappeentanta Technical University, Finland
Michel D. Professor, Leipzig University, Germany
Rameev B. Professor, Gebze Technical University, Turkey
Skrynnikov N.R. Professor, St. Petersburg University, Russia, Purdue University, USA
Tagirov M.S. Professor, Kazan Federal University, Russia
L.M. Varela Professor, University Santiago de Compostela, Spain
Vasiliev S. Professor, University of Turku, Finland
Organizing committee
Chairman:
Prof. Denis Markelov, SPbU
Vice-chairman:
M. Sc. Alexander Ievlev, researcher, SPbU
Committee members:

Dr. Andrey Egorov, associate professor, SPbU

Dr. Andrey Komolkin, associate professor, SPbU

Dr. Marina Shelyapina, associate professor, SPbU

Dr. Pavel Kupriyanov, assistant, SPbU

Dr. Konstantin Tyutyukin, senior teacher, SPbU

M.Sc. Timofey Popov, SPbU

M.Sc. Sergei Bystrov, SPbU